Coaching is a journey of self discovery
Discover and unlock your potential for a happier, healthier and more purposeful life.
I create personal one-to-one coaching and healing sessions to help you discover what you want your life to look like and what's holding you back from being and having that. Importantly, you'll learn the importance of listening to yourself, We all have our own inner resources and wisdom and unique lived experiences that make us who we are. My intention is to support you to reconnect with your inner knowing, self belief and trust.  
You'll gain the tools, practices and confidence to allow you to create shifts around current issues and old thought patterns and beliefs.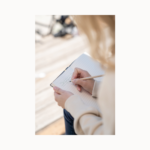 I will help you to become more aligned with the life you want to live
I don't believe that I am the one 'healing' you in your sessions. I am a guide and I support you to unlock your own potential with personally tailored sessions. You will develop self-coaching tools and practices to live your day to day life with more ease and intention.
When you release stuck energies, recalibrate your nervous system out of fight/flight and start coaching yourself through your life experiences, you free yourself from the past and you deal with any future challenges as and when they arise with greater awareness. A life of more peace and freedom to choose what's right for you..
You will be stretched and challenged, yet supported and encouraged throughout.
You'll discover what limiting beliefs are holding you back from having the life you want.
Then you'll begin removing the old negative habits, replacing them with healthy, positive and empowering ones.
​
I help you to work with and understand more about your whole self. Working on your mindset alone is only part of the picture when it comes to changing ourselves and our lives. We must address any imbalances in our entire system, particularly our stress responses and nervous system health and our body's symptoms.
Our body gives us feedback on what is going on in our unconscious mind. The things we have been ignoring, that we've pushed down for years, and the parts of us that are still holding on to patterns that served us once but no longer align with who we are now and who we have the potential to be!
As a holistic practitioner, I bring intuitive energy work into coaching sessions. I feel it's important to help you to connect to and listen to your own higher awareness, that part of you that knows what is in your highest good. I often use oracle card guidance to enhance our sessions too. Clients really love and respond to oracle guidance and the amazing accuracy and clarity we can get from leaning into the universe's support.
One coaching session with me can be enough to explore a particular issue, challenge or goal and to help you to process healing, to feel more clarity, and take action to move forward again.
We can also work together more deeply with my coaching and healing package. This is a package of 4 sessions plus support via message in between sessions to help keep you on track and answer any questions or challenges that come up along the way.
I offer sessions online and in person. Get in touch to find out more about coaching with me.
I completed a coaching and healing journey with Katie. 6 sessions of self exploration and awareness. It has provided me with the tools to process all the massive emotions and find the calmness within. Allowed me the space to delve into what has driven me in the past and find new avenues to explore. I was a bit of an emotional wreck when I arrived at Katie's door, with a fair bit of crazy baggage. I feel lighter, happier and more able to see things with a better perspective. Katie is warm and welcoming, a complete professional and put me at ease right away. I miss our sessions and will definitely be back.

Joanne's testimonial