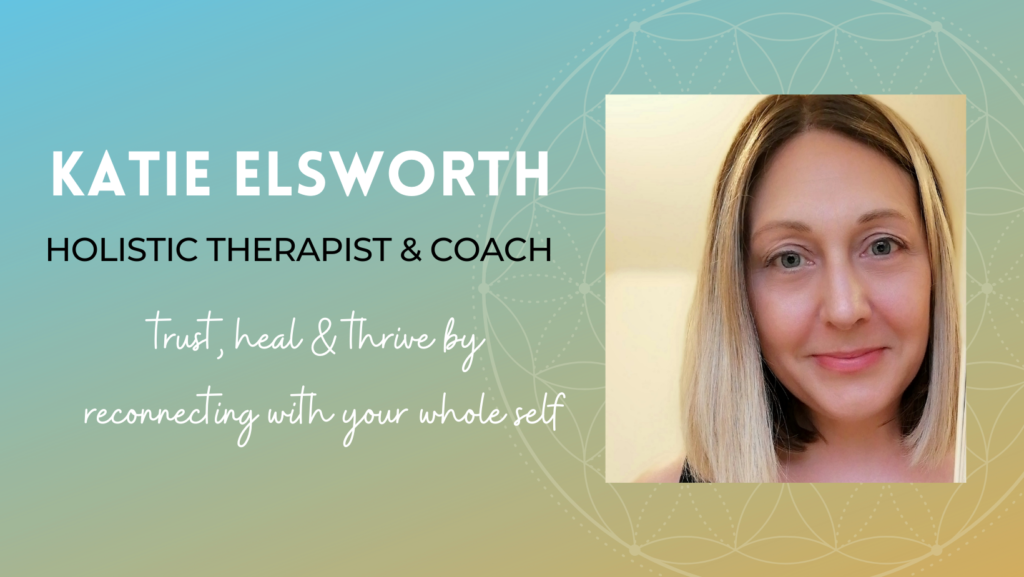 Holistic Coaching to release blocks, gain more clarity, self awareness and trust, take charge of your wellbeing and feel empowered to heal and thrive in your life.
I help you to improve your wellbeing, create more empowering beliefs and develop a mindset that supports you and the life you want to experience.
Working with mind-body-soul as a whole system, I help you reconnect with your inner wisdom and guidance to make more conscious, wise and empowered choices in life.
We can explore what your bodily symptoms might be telling you and we will work with your emotional, mental and spiritual aspects too.
Our repeated thoughts and feelings create an energetic response within us – our vibration or frequency. The world we live in is an energetic world and the energy frequency we operate from creates and attracts our life experiences. This includes our health, wellbeing, relationships, enjoyment, fulfillment in life, ability to engage with higher frequency feelings of satisfaction, love, peace and joy.
I work with wellbeing and life coaching methods, emotional processing and timeline work, Neuro Linguistic Programming tools and techniques, intuitive energy work, connection to your higher awareness and soul and oracle card guidance as well as a beautiful modality called mBraining or mBIT (multiple brain integration techniques) – aligning and harnessing the power of your multiple brains to increase your intuitive abilities, make wiser and more aligned decisions and transform your relationship to yourself, to others, and the world you live in.
With this unique blend of coaching tools I help you to work through energy blockages, emotional or mindset challenges, limiting beliefs or disconnection from your own intuitive wisdom.
In a coaching session, we have 90 minutes together. We will start with some breathwork and self connection to help you feel grounded and safe in your energy to open up and share what you need to express. I often work with oracle cards during a coaching session to call on higher guidance and wisdom to explore different areas of you and your energy and what might be holding you back, what could benefit your wellbeing and your connection to yourself and your own guidance, wisdom and power. We will use various processes to help you get unstuck or release heavy energies and feelings, gain a higher and wider perspective on your situation and I'll guide you to explore your next steps for reaching your goals and the personal support you might need to get there.
We will approach the session in the way that's right for you. I recommend a minimum of 3 sessions, booked as a package.

Coaching works really well alongside healing and therapy sessions to help you integrate at a deeper level and I offer bespoke packages combining coaching and healing sessions for this.
If you'd like to chat further about how coaching can help you, send me a message and we can arrange to speak further.
Katie x