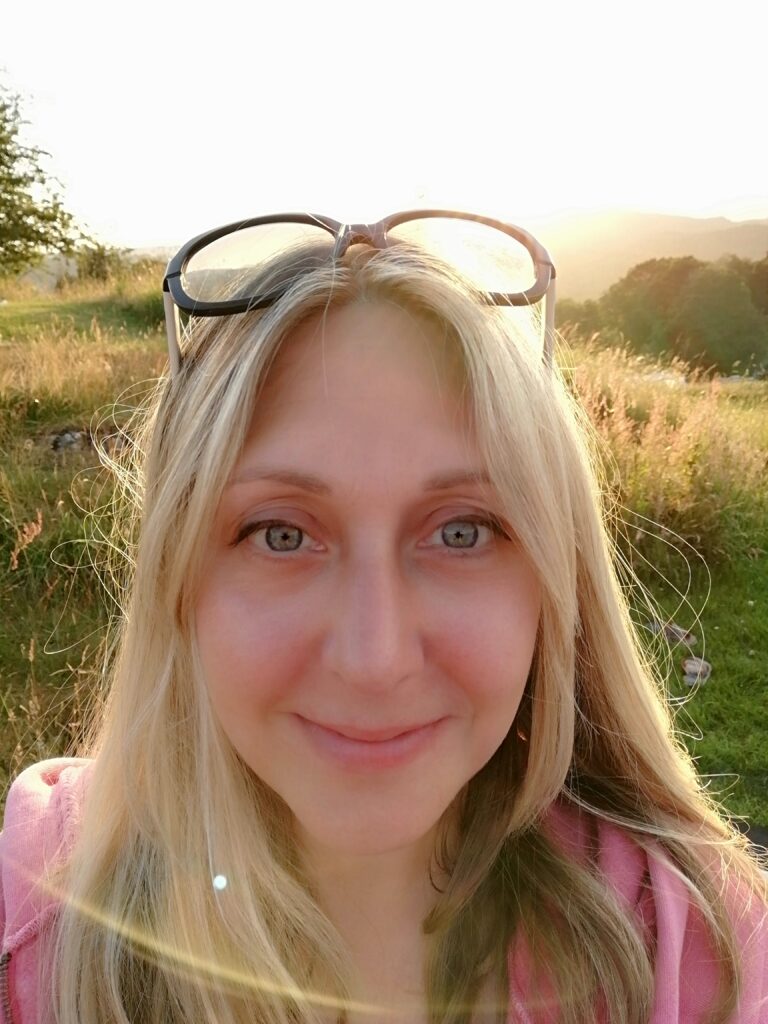 Holistic Therapist, Healer & Intuitive Coach
My path from patient and client of holistic healing to being a practitioner myself has been life changing. My love for healing and personal change work was inspired by experiencing the lasting effects and results for myself. I believe that with the lessons from our experiences, we can share our wisdom and help others in many different ways.

My mission is to help you reconnect with your true self and create a healthy, fulfilling and balanced life you love.

My Path
When we're not feeling our best or we find life's challenges overwhelming, we can get stuck in believing that our pain, thoughts or feelings define us and that things can't change. They can take over. We can forget our whole self, our power to choose and create something different. Over time, we may disconnect from or numb our true feelings, mistrust our intuition and ignore our body's signals. Feeling helpless, hopeless or simply unsure of where to start or what to do next.
Understanding that the body and mind cannot heal in the same environment of stress that created the discomfort or dis-ease means we have to make changes – to our thoughts, beliefs and habits, our lifestyles and give healthy support to our body. This is how I can help you.
Many people spend their time living in their head on autopilot – a lack of sufficient rest and relaxation, time to reflect or ignoring the valuable messages from their body. This was me for many years until I developed chronic health issues and many aspects of my life were not how I wanted them to be!
As often happens when we're faced with life changing issues, step by step my self awareness to what I needed woke up. I started to follow my inner nudges. Trying out reflexology, as I'd read about how it can help. Reading a self development book that someone mentioned to me and then putting the suggestions it made into practice. Going to my first meditation class after I'd seen it advertised on a notice board. Starting pilates and yoga classes to relax more and support the healing of my body. The list goes on. Small actions and lifestyle changes that over time really started to help.
I worked with trusted healers, therapists and coaches to help me to open up more, to listen to my body and to explore my emotions and ultimately understand more about myself and what helps me to feel good.
I create as much time as I can now for my self care and wellbeing practices each week. Mind-body connection is the key to feeling good for me. It's a practice we've lost in modern life, western medicine and our overall approach to wellness.
Women's health particularly has been very under supported. Knowledge and shared experiences on issues like hormone imbalance, menstrual cycle and reproductive issues, fertility, menopause, as well as healthy self expression and creativity has been suppressed. I'm passionate about helping women to navigate the different stages of their lives.
I've learnt that dealing with pain and symptoms in isolation isn't always effective and is often a short term solution. In fact, understanding more about how we might actually create certain health conditions and life experiences with our subconscious patterns and our beliefs has become a key part in improving my own wellbeing and how I guide and support clients.
When I felt the pull to learn more about working with and understanding our unseen energy as human beings, as well as the mind-body connection, I trained in reiki energy healing and later as an NLP practitioner. Looking at our believed identity and our mindset about our wellbeing is a key part to achieving our wellbeing aims.
Reflexology was the first complementary therapy I ever had and I loved it. The benefits I felt from my reflexology sessions inspired me to train in Complementary Therapies.
I trained in Reflexology, Aromatherapy, Massage and Reiki to deepen my understanding of releasing blocked energy from the body, activating our body's own ability to heal and reduce pain, reducing stress from the entire system and regulating the nervous system – all of which are crucial to deep healing and continued good health.
I found a love for oracle cards many years ago and it has strengthened my connection to my higher self wisdom, the unseen universal energies as well as helping me to develop my channeling abilities. I've been on card reading workshops and I work with a spiritual mentor to develop myself further as a clear and intuitive channel of energy. I feel passionate about developing my unique skills and gifts of working with energy to guide clients to connect with their own unique wisdom.
I combine all of these healing modalities with my own intuition to create bespoke sessions that support my clients to create change and live a life that feels good to them!
I'd love to help you on your wellbeing path if you feel the pull to work with me, so get in touch to chat further or book your session online Book Now.
Katie x
I really do practice what I preach! And I've created a lifestyle to make sure I can honour what helps me to feel good

My favourite practices…

~ Reflexology, Reiki and Massage as often as I can!
~ Self care rituals with facial reflexology and gua sha massage to care for my skin and support my wellbeing
~ Daily breathwork and meditation practices to start the day off calm and balanced and to tune in and connect to guidance
~ Qi gong movement and stretching to keep in flow, daily or as often as I can each week
~ Gratitude, affirmations and lots of journaling to keep my mindset in check
~ Regular sessions with my mentor and coach and working with group masterminds and coaching programs, always learning!
~ I use my own bespoke aromatherapy blends at different times of the day, like my morning wake up blend and my hormone balancing blend
~ My neroli, jasmine and mandarin blend is one of my favourites to feel balanced and calm
~ I absolutely love giving oracle card readings and I use my own cards regularly with intention setting to seek clarity and focus