FACIAL REJUVENATION tones and lifts your face & relaxes and rebalances your body, mind and spirit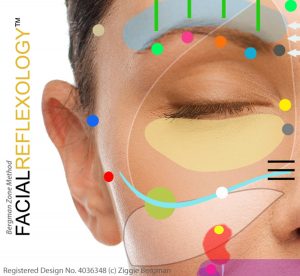 Facial Rejuvenation is a beautifully restoring treatment for body, mind and spirit based on facial reflexology.
I'm trained in the award winning Bergman Method of Facial Reflexology – a well renowned holistic healing method with treatment results that regularly appear in the press, beauty magazines and on social media, including many celebrity clients who are preferring more natural methods of rejuvenating their skin whilst looking after their wellbeing.
Facial Rejuvenation is not only relaxation and wellness focused, it also incorporates facial sculpting and toning techniques with massage and gua sha crystal tools that help to lift, tone and sculpt your face and release deep tension and emotional stress.
Facial Rejuvenation Benefits & Results
What happens during a Facial Rejuvenation session…
First and foremost the treatment is deeply relaxing to experience. Aromatherapy plays an important part in your session to boost the therapeutic benefits. As a qualified aromatherapist, I make the products myself ensuring they are safe for each client. Your session starts with a chat about what you'd like to focus on regarding your wellbeing and then your treatment begins lying on the bed as we focus on relaxing your body and mind and balancing your breathing. I use a calming aromatherapy room spray to encourage the relaxation process and then cleanse your face with a gentle aromatherapy toner. Once you are relaxed, I start the facial massage and gua sha part of the session using an aromatic aromatherapy facial oil which not only smells amazing but nourishes your skin and aids the facial techniques I use in the treatment. This is followed by a full facial reflexology sequence tailored to your needs. At the end of your session, we'll discuss feedback, any imbalances presented on the face and what that may indicate about your health as well as appropriate self care guidance.
Facial Reflexology is becoming increasingly popular as more people want to receive the therapeutic benefits of reflexology whilst seeking more natural ways to look brighter and more rejuvenated without turning to invasive or chemical based procedures.
Facial reflexology is a natural boost for your body and mind and can help your entire body to function at its optimal level with the added benefit of resulting in a more glowing complexion.
It has a very positive emotional benefit and is wonderfully relaxing and soothing to experience. It boosts circulation to the face and complexion, helping to improve skin tone and brightness, lift facial features, reduce dark shadows, reduce congestion and puffiness and improve overall facial tone.
The face actually says a lot about a person and it provides a really accurate tool to read what is going on within the body's system, organs, nervous system and neuro-biological systems. The face's close proximity to the brain and cranial nerves especially make facial reflexology very powerful in impacting the body systems and particularly calming the effects of stress.
On a therapeutic level, a facial rejuvenation session focuses on specific pressure points on the face. During a session, I follow a full facial reflexology routine according to a very specific facial map.
By working these reflex points in certain ways we can stimulate each part of the body to encourage it to rebalance naturally. When we stimulate the body's own healing mechanisms it helps with stress reduction and relaxation, improved healthy blood flow to the skin's surface and better circulation throughout the body, better nerve conduction, elimination of toxins from the face, neck and body via the lymphatic system and pain reduction.
Your session will focus on overall wellbeing and relaxation and can be tailored to support a specific or ongoing health issue. Facial reflexology can help conditions like:
migraines or headaches
jaw, facial and neck pain
bells palsy recovery
sinus congestion, sinusitis, ear problems, blocked lymph glands
insomnia and poor sleep
stress and anxiety
chronic pain, back and neck tension
hormone balance
menopause symptoms
digestion
fatigue and much more
In terms of the beauty and aesthetic benefits of facial reflexology, it has the power to regenerate and renew skin cell turnover and the natural production of collagen. Collagen production reduces with age, hormonal imbalance and particularly during menopause. Regular treatment and looking after your skin with some quick and easy facial techniques between sessions can create rapid results.
The reduction of the effects of stress from the face is usually the most noticeable change. So many of us hold tension and our emotions in our faces. We do it out of habit every day without even noticing. In fact, many of our facial lines form from the repetitive facial movements we make through holding stress and tension. Even the smallest repetitive muscle movements can create lines, which we see from frowning or squinting, grinding our teeth or clenching our jaw.
The specific movements used in a facial rejuvenation session help to change muscle memory and work with the fascia of the skin to lift and tone the face.
Facial Rejuvenation can be booked as a one off session and often clients not only see a lift and freshness to the face afterwards but also feel much lighter and balanced in themselves after just one session.
For best results and to create a more lasting, healing and deeper release and energetic shift, a 6 week package of sessions is recommended, ideally with sessions taken weekly. This is an optimum time for the body and mind to rebalance and release tension and stress that may have been held in the body for many years. It also helps you to implement your own self care routine as we work together through the weeks to focus on your wellbeing needs, both in terms of health and aesthetic results.
The reduction in facial fatigue and tension – before and after just one Facial Rejuvenation session.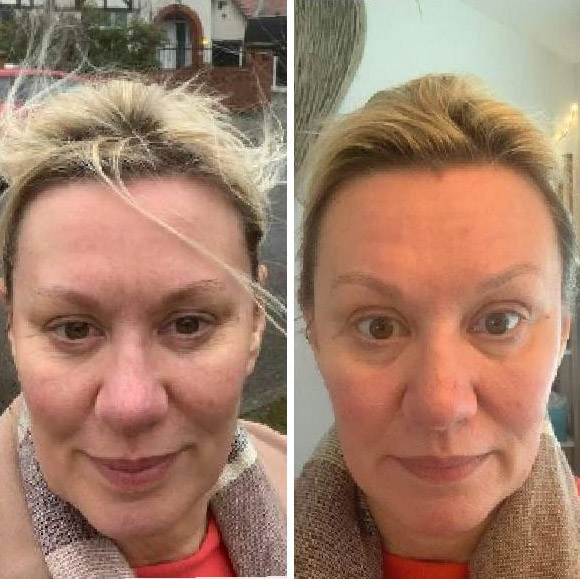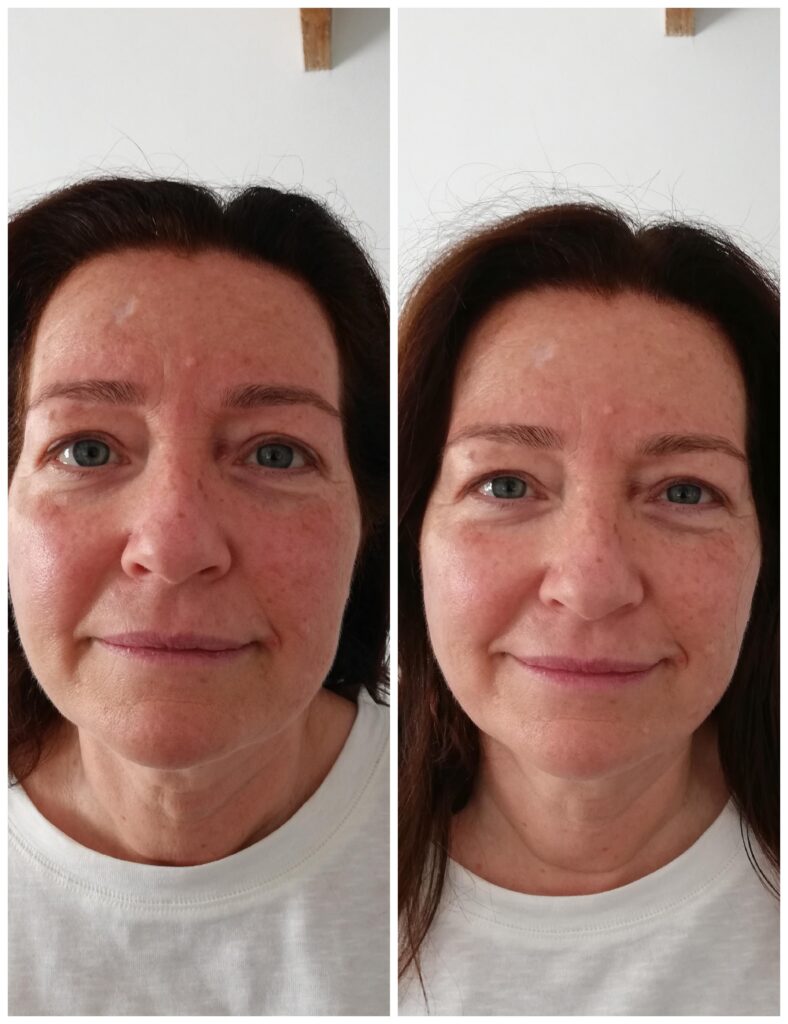 Below is the amazing transformation of my client before and after her package of 6 Facial Rejuvenation sessions. You can see not only a visible change in the skin tone and texture, which is smoother and brighter, but also a brighter and more uplifted person!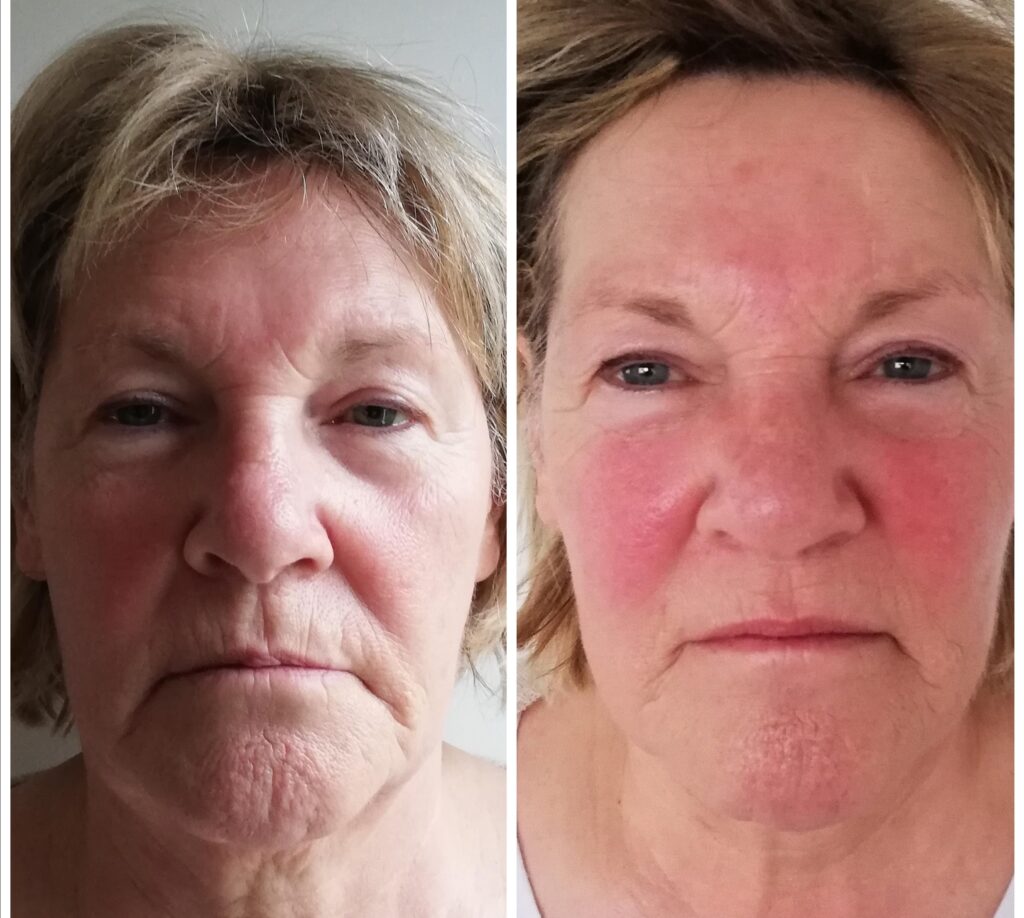 FACIAL REJUVENATION SESSION: £55

DISCOUNTED 6 SESSION PACKAGE: £295